I took a lot of photos of the beaches, high surf and sunsets around where I lived in Southern California. If I still lived there, I'd be taking more.
In the photo above, I stood on the hill in Palos Verdes and captured this scene of an unusually low tide at Malaga Cove, just south of our Torrance Beach, and the people exploring the tide pools.
Below, is a photo my daughter took recently of the ramp down to Torrance Beach by where we used to live, where she grew up. That's my older granddaughter in the lower left corner of the picture.
This is Redondo Beach looking south towards Torrance Beach and at the Palos Verdes Peninsula.
My centering spot for many years when this was the Redondo Beach Library. You can see the ocean on the right through the trees. I'd enter the room on the right, walk to the back past the stacks and sit in a chair by the tall, open window in the sea breeze and read. I could hear the gleeful people on the beach, the seagulls, the surf breaking on the shore and the bell buoy dinging.
The city built a new library. This is now Veterans Park.
On the right foreground is a historic Moreton Bay fig tree. Out in the water is the Redondo Pier.
I shot two series of photos, one of Redondo Beach at sunset, and one of Hermosa Beach storm waves. The following are the Redondo sunset photos:
Just 95 steps down to the beach.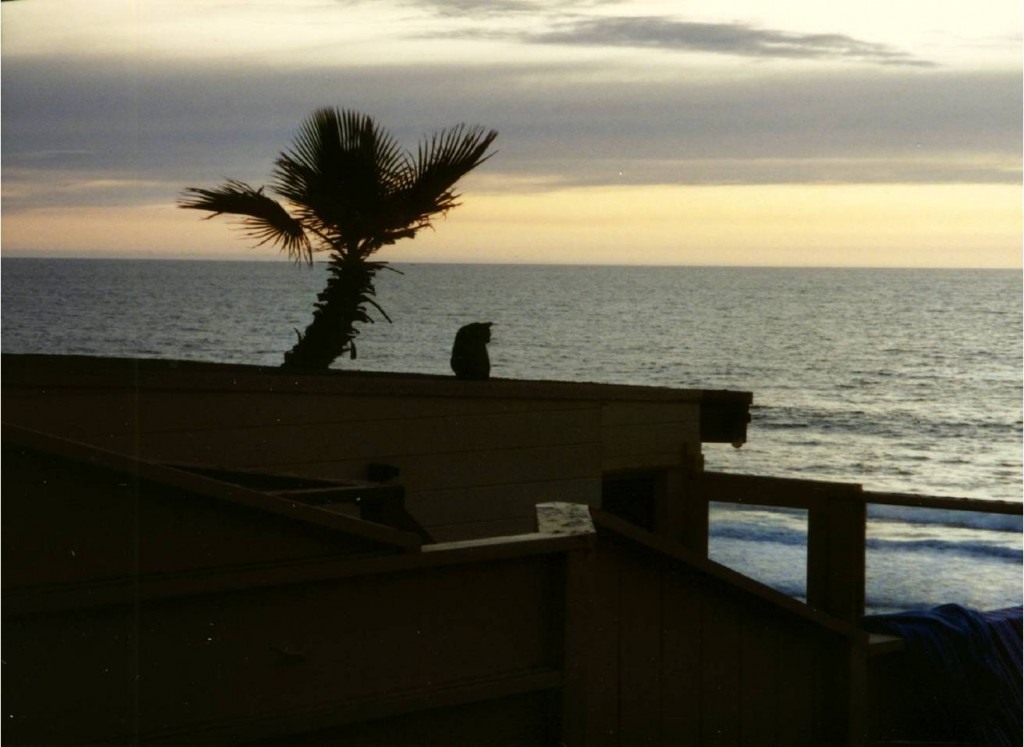 I call the one above "Goodnight, Jonathan."
"Sunset."
These next ones are my Hermosa series.

These two images, above and below, are waves I photographed from the Hermosa Pier.
Following are more images of my fascination with big waves.
Here, below, are a few photos of Manhattan Beach.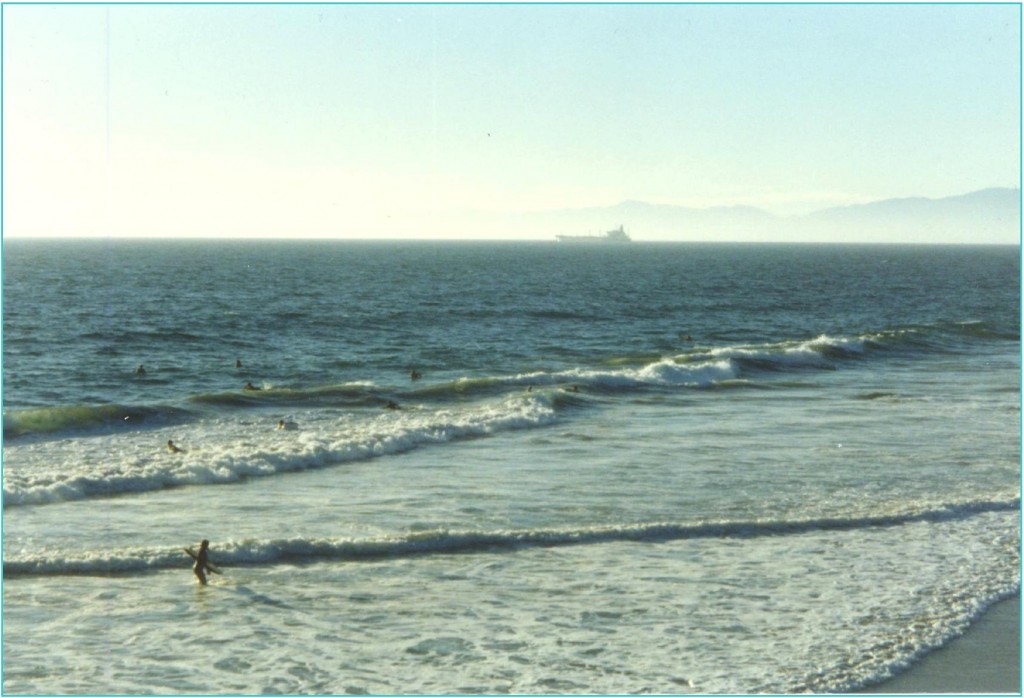 Above is a view of Malibu and the Santa Monica Mountains, taken from the Manhattan Pier, with an oil tanker in the distance, probably coming from the Chevron facility in El Segundo.
Above is Manhattan Beach taken from the Manhattan Pier.
Fishing from the end of the Manhattan Pier.
Me on Manhattan Beach with the Palos Verdes Peninsula to the south.
–Samantha Mozart