It has been so humid here lately that the other night a jellyfish washed up onto my sidewalk. At least that's how it appeared from the perspective of my front porch. On closer inspection, though, I identified it as a clear plastic bag lopped over itself and wet from the subsiding thunderstorm.
'Tis the season for jellyfish. They wash up all over the beaches here in August in the Mid-Atlantic States, especially when there's been a storm at sea. And, thus, in keeping with the season, Jetta, our sweet, blue, teacup poodle, 11, is still in some kind of pain much of the time – we think it's her teeth, those she's got left – and sometimes when we pick her up and then place her on the floor, her legs turn to jelly and she sinks to the floor, like when you let the air out of a cushion and it gets all low and flat. Then she regains her sensibilities and stands up and walks, but often she's not keen on walking far.
Emma's legs turned to jelly, too, a week and a half ago, on a Monday, when her condition suddenly met a precipitous decline, as when sliding down a sand dune; her legs wouldn't hold her upright. She sat at the dining table and ate lunch all right, but as she was finishing, her hands got shaky holding the orange juice glass; she got weak. Recently her eyes would close at the table, anyway, before she finished her meal. But this time her strength just sort of got sucked out to extreme ebb. Our aide had trouble getting Emma to the love seat, where she sits every day, but the aide didn't tell me. I've been told since that Hospice, at least our Hospice, doesn't like to point out downturns to caregivers lest they "worry" them. Instead, just let the caregiver be blindsided.
And I was. That evening, I struggled to get Emma off the love seat, to walk using her walker to the dining room table for dinner, as usual. Once she arrived in the dining room and I got her seated sideways in her chair, I then turned her body to face the table. I pushed in her chair and handed her the fork. Yet, even with coaching, she refused to eat. And, yes, I did prepare a meal I knew she'd like, not like the orange Jell-O and toast she'd feed me when I was a kid sick in bed with one of those horrible green sinus infections. Playing in the orange Jell-O fascinated me, though, until I got too weak and tired to sit up.
Although Emma had been accepted into our state 30-hour a week Attendant Care
Services program recently, I could not hire anyone until we got our federal Employer Identification Number – Emma is the employer of any aide whom I, her agent as power of attorney, hire. Of course, the kid at the bank had not bothered to check to see if a business account can be set up by power of attorney (I call him a kid, because he's way younger than I; apparently, though tall, has not yet started kindergarten; and must have been occupied all week texting). This bank is where the account would be set up to hold the funds to pay our employee aide(s). The kid had scheduled an appointment with us over a week ago. Two hours before our meeting he found out about the power of attorney: he picked up the phone and called to tell me they could not accept it to open a business account. He would have let me know earlier, he explained, but all morning the lobby had been filled with clients. I hung up on him.
The rep from the nonprofit fiscal agency that handles the flow of monies and implements the criminal background checks on all our prospective employees had driven 50 miles to meet with Kid Banker and me. Fortunately, this determined rep, using his ingenuity, pursued a solution, discovering that we could set up a personal account to hold the funds. So, we did. The banker was not present, though, when I met with the agency rep at our house, because by this time – early afternoon – he'd set up appointments with other clients (no doubt picked from the lobby in between texting bouts).
During the few weeks leading up to this occasion, I had to deal with Emma's new weakness and inability to climb the stairs with only five hours help a week, from Hospice, five days, no one on weekends. Ironically, until this Monday downslide, climbing the staircase was one of the things she did best. With her vice-like grip, she would hold onto the balusters, going up or down, and manage to get upstairs and into her king-size bed in her own room, surrounded by her own things. We had a hospital bed already set up in the back of the living room, downstairs, behind the sofa, anticipating this event, but we had not yet used it. I had not put linens and blankets on the bed. We have a wheelchair, too. And, this first night, the Monday, although I managed to get a wobbly Emma from the dining table to the love seat in the living room, where she usually sits, because she would not climb the stairs, I could not later get her off the love seat and into the hospital bed.
I had to call Hospice for an on-call nurse visit. As usual, the nurse was 50 miles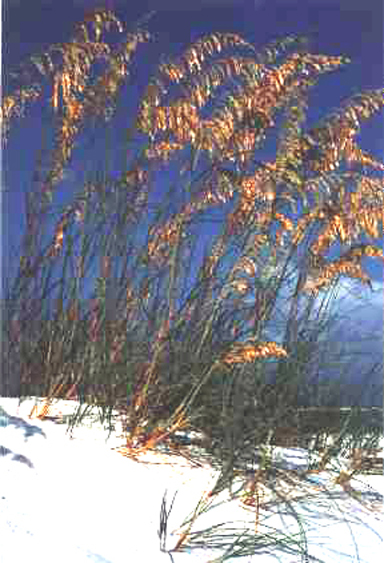 away with another patient, stopping a nosebleed. But she did come. She arrived at twenty past midnight. We called the ambulance company, which, fortuitously, is right around the corner, a block from our house, and two guys came, lifted Emma's 75 pounds off the love seat and put her into the bed. They didn't even need one of their surfboards, or whatever those things are called. The nurse helped me get the bed made properly – that is, with a cross sheet – look, I've avoided having anything to do with the healthcare profession ever since I was 3 and in the hospital for a week for a cyst and hernia operation. She showed me how to roll Emma over to clean her and change her clothes, and slide her up in bed using the cross sheet, deftly rolling Emma this way and that and lifting her torso and legs. I thought I was done helping her and started to walk away.
"Oh, no. You're not done yet," she said. "We have to do this now."
"How can you be so bright and chipper in the middle of the night?" I asked the nurse.
"Oh, hon, I've been working nights for forty years," she told me.
The next morning, I waited for my Hospice aide to arrive and get Emma up.
Although I stretched the time, I thought it better to leave Emma in bed where she was somewhat comfortable than to try to get her up and drop her. That night, Tuesday, I tried getting Emma into bed myself and getting her cleaned up and changed. Emma was again too tired to eat dinner; in fact, for several nights she preferred to sleep rather than eat dinner. I got her into bed, but I couldn't do the rest. I have the strength of a jellyfish. Plus, I'm not very tall, so I can't get the leverage to reach across the bed. Besides, Emma pushes me away and claws at me. She's so afraid she's going to fall, even lying in bed, that when I try to move her, she clamps onto my arm (that vice grip again) and digs her nails in. She actually broke the skin. So, I had to call for a nurse again. This time she came around 10:30 and left just after midnight.
The following night and the night after, I tried again. I got Emma changed and settled in bed OK, but with her nightgown, cross sheet and Chux all bunched up beneath her. She did try to move her body to help me, but she was too weak.
This past weekend, my kind friend, a CNA (Certified Nursing Assistant), who works full-time, with two little kids and a dad having an 80th birthday party Saturday, helped me get Emma up, washed, dressed and fed. I don't know what I would have done without her help.
Now, my 30-hour aide has started, and she is hugely helpful, as you might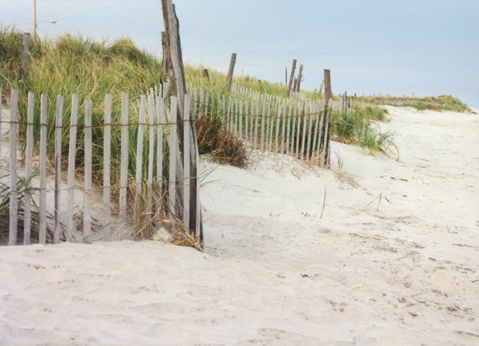 imagine. With cheerful coaching, she gets Emma to eat dinner. This aide has helped us before, working for an agency until they snatched her away from us. When they reassigned her, Emma's condition and our situation slipped a couple of rungs. Now that she's returned, she has lifted that burden immeasurably. She is a bright, radiant, energetic, positive young woman who, when you ask to do something, does three additional things; and she is aware: she notices small changes in Emma's condition that I might not see – especially from my distance of avoiding being hit or clawed.
I receive many comments here on this blog telling me that I appear to be an expert on this subject. No, no, hon, I'm shooting in the dark, often blindsided, and with the strength of a jellyfish. (I don't think jellyfish are very strong, are they? I just stay out of reach of their stingers.)
–Samantha