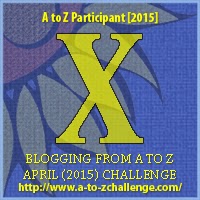 Emma, my mother, loved giving parties. She spent hours in the kitchen preparing all the food, then sat at the head of the table, serving her guests a gourmet fare set with fine china and silverware on a white linen tablecloth. In the last years of Emma's life, I gave Christmas parties. Emma loved meeting my friends.
I spent a week decorating the eight-foot tree, but my parties were potluck served on paper plates with plastic utensils.
By December 2011, Emma, 97, was situated in her hospital bed in the living room, in the final stages of dementia. She had four months to live, though we didn't know how long at the time. My friends asked me if I was going to have a party this year. Now that we had 30-hour-a-week Attendant Services Care for Emma, largely attended to by reliable, capable, loving Daphne, I thought I would have the time and said yes.
The day before the party, Daphne said, "I want to get Emma up and dressed for the party."
I groaned.
"No, no, I'll do it," said Daphne. "I'll do everything." And Daphne did. She helped me set up for the party, got Emma up and dressed in red, her best color, hair styled, red lipstick on.
My friends came bearing food, drink, and honey from their own bees. These are extraordinary people — artists, teachers, healthcare professionals, environmental stewards, humanitarians, spiritual leaders, all accomplished in their fields. One friend played his guitar and sang original songs and sea shanties.  My friends look forward to the warm camaraderie of these annual events.
Emma sat at the head of the table, smiled and ate, with Daphne's attentive care. Then she tired and began to list in her chair, so Daphne took her into the other room and settled her into bed.
Daphne left and the guests left except two couples. The five of us sat in the living room, with Emma resting there in her bed behind us, and talked for another two hours. I think Emma enjoyed that. She seemed peaceful and probably drifting into and out of sleep; I recalled how she used to enjoy sitting with her guests at table or in the living room talking into the evening after a meal.
Christmas is a time for giving and these are the irreplaceable offerings of my friends who came to my annual Christmas party that December night.
Samantha Mozart