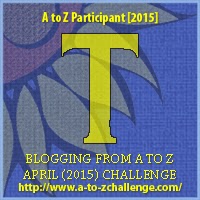 Moriarty has developed a following here at The Scheherazade Chronicles.  He is The Phantom of My Blog. He tidies up, hangs fresh headers, cooks, cleans up after parties, and recently he built a folly with the help of Russian immigrant laborers on the blog grounds. But he doesn't dust.
Sometimes I bake a salmon dinner with basmati rice and steamed artichokes and we sit at the blog round table, eating and drinking wine by candlelight, tossing morsels to his black, fluffy dog, Dickens, listening to music and talking long into the night.
One time, Moriarty simmered his homemade borscht all morning while he was in the back kitchen sweeping up enormous droppings of Japanese blog spam, bagging it into large, black lawn bags and hefting them outside. "You let this stuff pile up and it gets all greasy," he said.
In between holding the back door open for him, I sat in an old wooden straight back chair and stroked Dickens. I stroked the white patch under his chin, scratched deep behind his ear, finished by running my hand along his back, ruffling his coat. He shook, then, sending pieces of disconnected Japanese character strokes flying, like loose spider legs.
"He rolled in the spam," said Moriarty.
I think Moriarty's and my discussion in the cupola one evening about the masqueraders attracted the Japanese blog spammers.
The borscht is particularly good at lunch with chunks of baguette on a cold, snowy day when Moriarty says he has misplaced the blog snow shovels once again. In any case, visitors observe our discussion and sometimes join in and comment.
On a late afternoon I sat down by the stream until the sun got low in the western sky, and I thought I must go inside. About to arise from my rock, I look up. I see dear Moriarty's face filling a windowpane in the cupola, Moriarty who would be dismayed to learn he is but an illusion. Wildly gesturing, waving his arm, he is pointing to someplace over my shoulder. I turn, and there is the Blue Deer, the Blue Deer with her blue and white spotted fawn, Batik.
Moriarty hasn't been around during this 2015 A-Z Blogging Challenge. With his banjo and Dickens, he has taken this time off  and gone to visit his family in Willynilly, Arkansas. His family recently retired to the Arkansas Ozarks although they hail originally from one of those towns in Eastern Massachusetts. Moriarty tells me that during his vacation he has received many fan texts. He is grateful and says thank you.
Samantha Mozart