I had a home in Redondo Beach overlooking the Santa Monica Bay. From those Southern California days here are some of my photos of the piers along the South Bay beaches between Santa Monica and San Pedro.
This is the Redondo Beach Pier and Harbor, with the Santa Monica Mountains across the bay to the north. The Redondo Pier is horseshoe shaped and the water around it is clear and green as an emerald.
Below are photos of the Hermosa Beach Pier. Hermosa Beach is the next city north of Redondo.
Next, this is the Manhattan Beach Pier. Manhattan Beach is just north of Hermosa.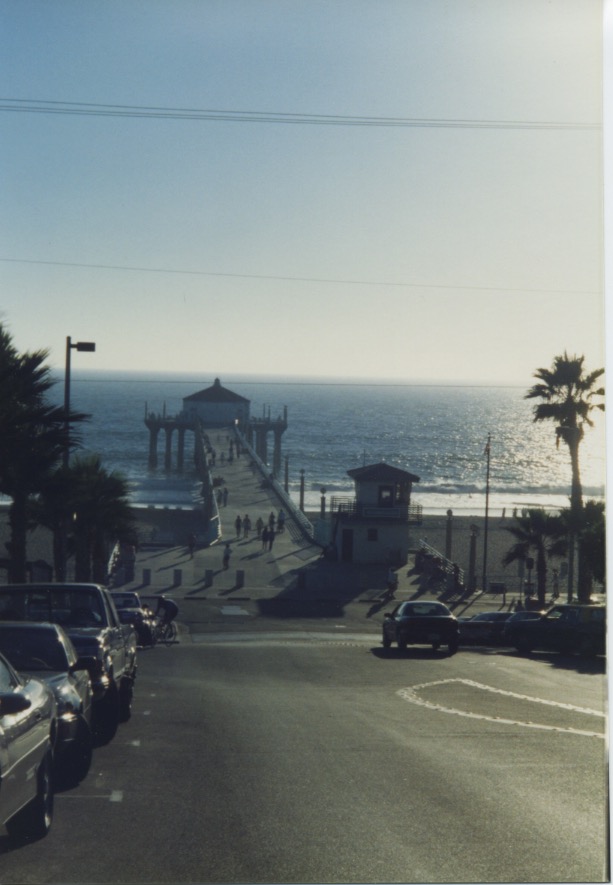 Above is the view from the end of the Manhattan Pier.
If you've been following this series of A-Z posts, you'll know that I also lived for a while in Naples, Fla., on the Gulf of Mexico. Here are my photos of the Naples Pier.
–Samantha Mozart