You are viewing June Lake and Silver Lake from the top of June Mountain Ski Resort. You can see Mono Lake in the distance. June Mountain and June Lake are a short drive north of Mammoth Lakes and Mammoth Mountain, Calif., on U.S. Route 395.
I visited June Lake and Lundy Lake at different seasons. A friend and I went exploring in the autumn and drove around Lundy Lake. Here, below, are rabbitbrush blossoms. Rabbitbrush is a member of the daisy family. It is not related to sagebrush.
The road to Lundy Lake, above.  The 10-foot tall stakes at intervals along each side of the road are there to mark the road when it snows. On the ground today, at the end of March, beginning of April, they have 91-100 inches, that's around eight feet.
Autumn on the road to Lundy Lake; quaking aspen leaves turning gold, and white fir trees.
When the leaves of quaking aspen trees, above, change color in the fall, they look like gold doubloons shivering in the breeze.
Tule fog on sagebrush along the June Lake Loop. Obscured in the distance is Mono Lake.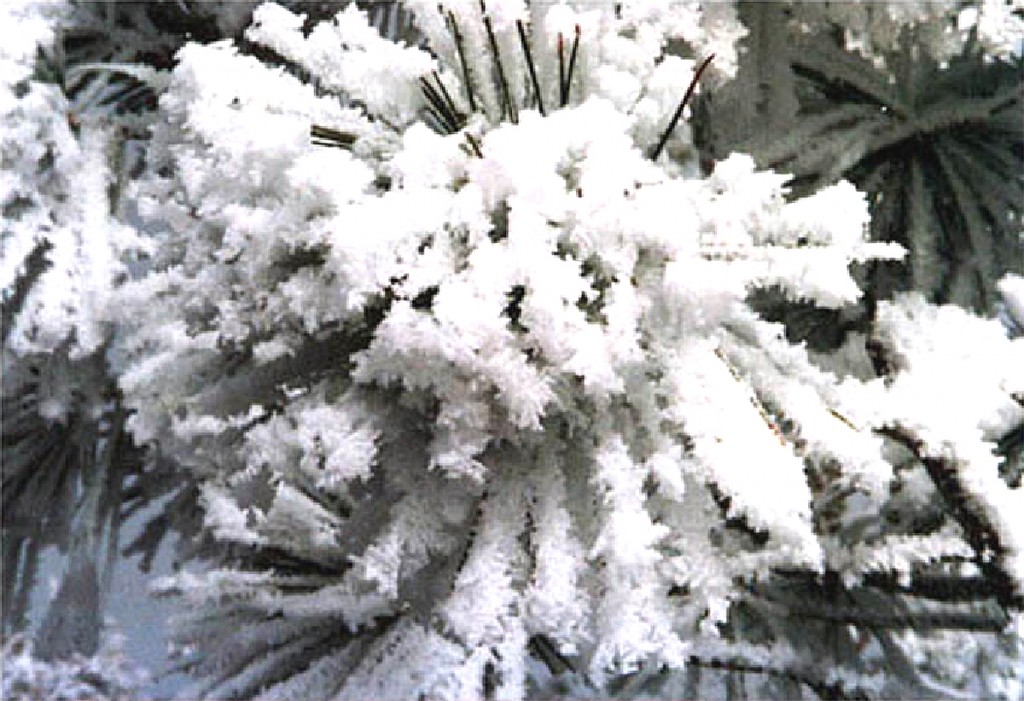 Tule fog crystals on sagebrush, above.
June Lake Loop and rabbitbrush flowers. Rabbitbrush is a member of the daisy family.
Below are scenes we passed along the way.
Lodgepole pine, above. Lodgepole pines grow straight, so they make good lodge poles.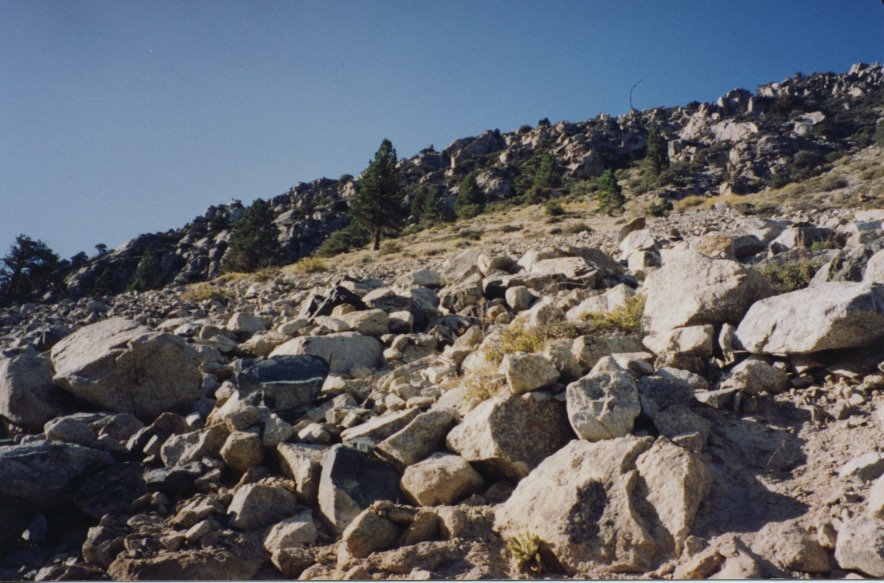 Glacial moraine.
Minaret Mountain vista, in the distance.
June Lake.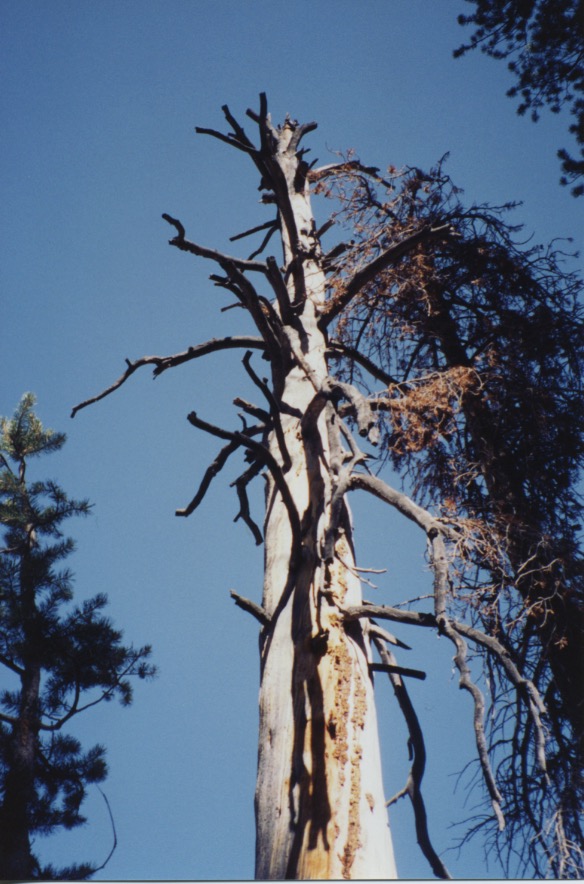 Dead lodgepole pine.
June Lake.
June Lake Loop and Carson Peak.
–Samantha Mozart