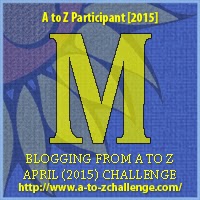 February 4, 2012: I am up on the catwalk, getting an overview of the action when the Phantom of My Blog comes up behind me and nudges me over the edge. I grab hold of a rope in the fly system. I slide rapidly down to the knot at the end and get rope burn on the palms of my hands. At the end of my rope, I have to let go and fall where I may….
I seem to have landed amidst of a heap of backdrops. It's hard to know which scene I'm in, what my role is; moreover, when I recite my lines, my audience does not comprehend. I think I am speaking English to an English-speaking audience. I recognize the futility of becoming the director of my own play.
"Oh, didn't anybody tell you?" they say when I call the healthcare agency to find out where the scheduled aide is. "She can't make it today."
"Well, who's coming in her place?"
"Oh, we don't have anybody."
In May 2011 a hospice volunteer suggested I write a blog about my mother's and my journey through her dementia. I told her I had been wanting to but that I didn't want to compromise my mother's privacy and dignity by doing so. The volunteer said, "Then use fake names." I ran for my computer. I became Samantha Mozart, and my mother, Emma. I continue to write my blog, as you can see.
Early on, it occurred to me that you may be padding around in the alcoves, chambers, catwalks and labyrinths of my blog and I do not know you are here. You are here watching me, somewhere inside, lurking. I sing for you. You are here, reading all my stuff, but you don't leave a comment. You are The Phantom of My Blog.
Seven weeks after Emma's passing I have a house clearing party. My hospice chaplain suggested it. Everybody comes — my hospice team and all my close friends, the ones who had known Emma through her decline. The loving embrace feels warm and good. And afterwards, all leave. The house is clear, the dark cloud of long suffering has dissipated.
The empty house.
I get hungry, so I venture downstairs to the kitchen to see what I can fire up to eat from the refrigerator. On the way, out of the corner of my imagination as I pass by the ballroom of my blog, I see the Phantom manning a push broom with a long flat head (the broom, not the Phantom, although sometimes I wonder).
"What are you doing?" I ask him.
He is sweeping party hats, crepe paper streamers, confetti, paper cups and cracker crumbs into a pile.
"The party's over," he says, not looking up from his work.
Who is this Phantom of My Blog? A narrative device? A fall guy? Is he diabolical? He seems to have a penchant for organizing accidents. Or is he a subtle mastermind working for the good of it all?
What now…?
—Samantha Mozart